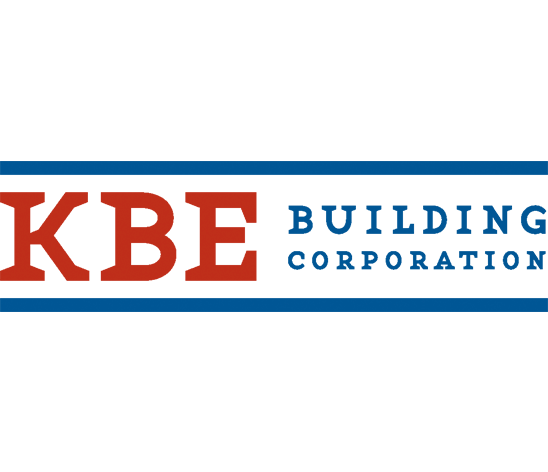 KBE
KBE Building Corporation is a full-service, single-source commercial construction company strategically positioned to serve the Eastern, Mid-Atlantic, and Western U.S. through its regional offices in Connecticut, Arizona, and Maryland.
Founded in 1959 and incorporated in 1966, KBE and its affiliates annually manage $400-$500 million in construction volume and are ranked among Engineering News-Record magazine's top 400 construction companies nationally.
KBE is one of the KBE Companies, which includes KBE-NY, serving clients in metropolitan New York, and New Valley Construction, which works with select clients throughout the US.
KBE Building Corporation works with clients in the Northeast, Mid-Atlantic, and Western US through our offices in Connecticut (Farmington and Norwalk), Maryland (Laurel), and Arizona (Scottsdale).
Located in central Manhattan, KBE-NY brings exceptional expertise and decades of experience in mid- and high-rise buildings in metropolitan New York and New Jersey.
New Valley Construction, also headquartered in Scottsdale, Arizona, works extensively on the West Coast with a select group of clients.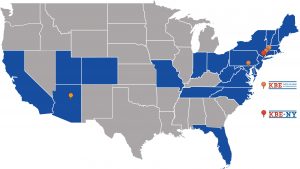 Through this affiliation of full-service construction firms, our 200+ preconstruction and construction staff provide preconstruction, construction management, design-build, and general contracting services to clients throughout the US in the senior living, educational, retail, health care, federal, corporate, hospitality & entertainment, and institutional markets.
KBE's professional team includes LEED Accredited Professionals, Certified Construction Quality Control Managers, Certified Construction Managers and Certified Professional Engineers, along with Specialists in Architectural, Site, Mechanical/Electrical, Safety, Quality Control, and Building Information Modeling. KBE has completed more than two dozen LEED Certified facilities, including LEED Gold, and buildings incorporating significant sustainable design components.
The firm offers exceptional financial stability and an exemplary bonding capacity of $1 billion aggregate and a $200 million single project limit.
Our outstanding safety record has consistently earned us Experience Modification Rates better than the industry standard of 1.0, along with eight invitation-only Safety Training Partnerships with the federal and local Occupational Safety and Health Administration (OSHA).
In 2022, KBE launched the KBE Foundation (kbefoundation.org) to formalize the firm's long tradition of community support. KBE's deep commitment to supporting the communities where the firm works is evident in the $4 million dollars in charitable giving provided since 2009.
Firm Leadership:
Mike Kolakowski, President & CEO
Jim Culkin, Executive Vice President and COO
Tim O'Brien, Executive Vice President and CFO
Robert Dunn, Esq., Vice President and General Counsel
Tony Mancini, Vice President of Field Operations
Anthony Maselli, Vice President of Field Operations
Andrea Comstock-Teague, Vice President of Human Resources
Allan Kleban, Vice President of Business Development