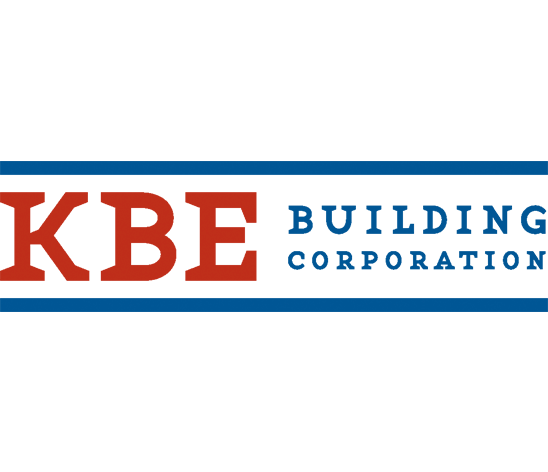 KBE
Regionally located in Farmington, Connecticut and Columbia, Maryland, KBE Building Corporation is a $300 million+ construction company serving New England and the Mid-Atlantic. Founded in 1959, KBE provides design-build, preconstruction, construction management and general contracting services to clients in the federal/municipal, senior living, educational (K-12 and higher education), corporate, institutional and retail sectors.
KBE Building Corporation is one of the KBE Companies, which also includes New Valley Construction, LLC and KBENY, LLC. Through this affiliation of full-service construction firms, we are able to serve our clients throughout the U.S. in the senior living, education, retail, entertainment, corporate, industrial and government markets. Each entity is briefly described below:
KBE Building Corporation works with clients in the Northeast and Mid-Atlantic through our offices in Connecticut (Farmington and Norwalk) and Maryland (Columbia)
Located in central Manhattan, KBENY brings exceptional expertise and decades of experience on mid- and high-rise buildings in metropolitan New York and New Jersey.
New Valley Construction, headquartered in Scottsdale, Arizona, works extensively on the West Coast.
Each firm is fully staffed with project executives, project managers, superintendents, safety and quality control personnel. All staff share our exceptional work culture, which focuses on the strength of our relationships with our clients, design partners, trade contractors and our employees as the foundation for project success.
KBE Building offers a staff of 120+ construction professionals, which includes LEED Accredited Professionals, Certified Construction Quality Control Managers, Certified Construction Managers and Certified Professional Engineers, along with Specialists in Site, Mechanical/ Electrical and Building Information Modeling. KBE has completed more than a dozen LEED Certified facilities, including LEED Gold Equivalent, and buildings incorporating significant sustainable design projects.
Engineering News-Record ranks KBE among the top 400 U.S construction companies. The firm was acquired in 2007 by Mike Kolakowski, President & CEO, Eric Brown, Senior Vice President of Operations, and Simon Etzel, Senior Vice President of Procurement (retired) –all senior leaders of the firm for more than 20 years.
Other principals and senior leaders of the firm include: Jim Culkin, Executive Vice President and COO, Tim O'Brien, Executive Vice President and CFO, Robert Dunn, Esq., Vice President and General Counsel; and Tony Mancini, Vice President of Field Operations.
This senior management team is rounded out by Andrea Comstock-Teague, Vice President of Human Resources; Allan Kleban, Vice President of Business Development, and Anthony Maselli, Vice President of Field Operations.